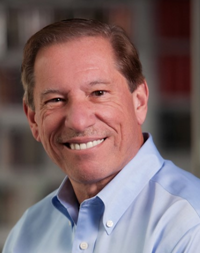 Prof. Dennis Liotta
Triangle Pharmaceuticals Professor
Over the past two and a half decades Dr. Dennis Liotta's research has focused on the discovery and development of novel antiviral, anticancer and anti-inflammatory therapeutic agents. He is recognized as one of the premier discoverers of novel therapeutics, having been one of the inventors associated with sisteen FDA approved therapeutics including Epivir, Combivir, Trizivir, Epzicom, Triumeq, Dutrebis, Epivir-HBV, Emtriva, Truvada, Atripla, Complera, Stribid, Genvoya, Odefesey, Biktarvy and Descovy. In addition, he is the inventor of record for several clinically important antivirals, including Reverset, Racivir and Elvucitabine. He is also the lead inventor of Q-122 (formerly known as MSX-122), a safe, orally available clinical agent for controlling hot flashes in post-menopausal women. In the preclinical arena his research group has recently discovered the first potent, dual tropic (CCR5/CXCR4) HIV entry inhibitor. In addition, in his current role as Executive Director of the Emory Institute for Drug Development, Dr. Liotta oversaw the discovery and development of a novel nucleoside analogue, EIDD-2023, for treating hepatitis C infections.
Dr. Liotta has authored over 295 peer reviewed publications and is an inventor on over 80 issued US patents. A company he founded, Pharmasset (acquired by Gilead Sciences) developed Sofosbuvir, which has become the first line therapy for treating (and perhaps curing) hepatitis C. In addition, he has founded numerous other companies including, inter alia: (a) Triangle Pharmaceuticals (developed emtricitabine and was subsequently acquired by Gilead Sciences); (b) NeurOp (therapies for treating ischemic conditions, such as stroke); (c) QUE Oncology, a joint venture owned by the University of Queensland and Emory, which is carrying out Phase 2 clinical trials on Q-122, a safe, orally available drug that reduced both the number and severity of hot flashes in postmenopausal women by 60-70% (with no SAEs); and (d) DRIVE (Drug Innovation Ventures at Emory, a non-profit drug development company focused on the development of therapies for treating single stranded RNA virus infections, such as Dengue Fever, hepatitis B and C, influenza A and B, respiratory syncytial virus and various equine encephalitis viruses). DRIVE utilizes an innovative model that seeks to extract maximum value from therapeutic innovations discovered at Emory or elsewhere by efficiently advancing them into clinical trials.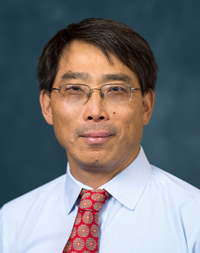 王少萌
美国密歇根大学 教授
美国化学会期刊Journal of Medicinal Chemistry 主编
Dr. Shaomeng Wang obtained his chemistry B.S. degree from Peking University in 1986 and his PhD in Chemistry from Case Western Reserve University in 1992. Dr. Wang did his postdoctoral training at NIH before becoming an assistant professor in Georgetown University in 1996.
Dr. Wang is currently the Warner-Lambert/Parke Davis Professor in Medicine in the University of Michigan Medical School and professor of medicine, pharmacology and medicinal chemistry. Dr. Wang is the Director of University of Michigan Center for Therapeutic Innovation and Co-Director of the Experimental Therapeutics Program of the University of Michigan Rogel Cancer Center. Dr. Wang has served as the Editor-in-Chief of the Journal of Medicinal Chemistry, American Chemical Society since 2012.
Dr. Wang has co-founded 5 biotech companies to develop small-molecule drugs invented from his laboratory and has advanced 7 compounds into clinical development. Dr. Wang has published >300 peer-reviewed papers and is an inventor of 50 issued US patents and hundreds of international patents. Dr. Wang was elected as Fellow of the National Academy of Inventors in 2014 and was the 2014 University of Michigan Distinguished Innovator.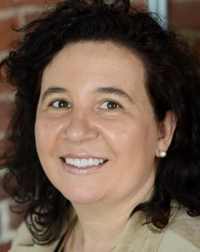 Dr. Maria-Jesus Blanco
Sage Therapeutics in Cambridge 药化总监
Maria-Jesus Blanco, a synthetic organic chemist by training, has almost 20 years of experience working in drug discovery and molecular drug design in the pharmaceutical industry, in both big pharma and small biotech. She is currently Director of Medicinal Chemistry at Sage Therapeutics in Cambridge, MA. Maria joined Sage Therapeutics in 2017 from Eli Lilly& Company (Indianapolis, IN) where she was Director of Discovery Chemistry Research & Technologies and member of the Discovery Chemistry management team. Within medicinal chemistry, she has played leadership and strategic roles in the therapeutic area of neuroscience as well as emerging fields of drug discovery as PET ligands, chemical biology, protein-protein interactions and translational research. She has lead teams and actively contributed to the delivery of >10 compounds to clinical studies. Maria obtained her Bachelor of Science in Chemistry and her Ph.D. degree in Synthetic Organic Chemistry from the University of Santiago de Compostela, Spain. She held postdoctoral positions at MIT (late Prof. Masamune) and Univ. Strasbourg, France (2016 Nobel Laureate Prof. Sauvage) before joining Lilly headquarters in 2000. Maria has numerous publications, patents and presentations. She is an alternate industrial councilor for the American Chemical Society medicinal chemistry division, mentor and science advocate.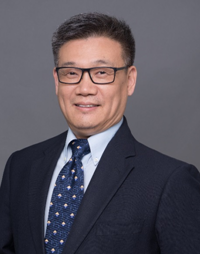 Li received his PhD at Iowa State University and joined Roche US R&D Center in 1992. He was trained at Roche in medicinal chemistry and involved in drug discovery programs in inflammation/autoimmune, metabolic disorder and cancer. He also led Roche high throughput chemistry efforts and transformed the HTC technology into drug discovery. Li came back to China in 2004 as a Chief Scientific Offer at Roche R&D center in Shanghai. He led drug discovery programs in cancer, diabetes and antivirus. Li found Hua Medicine in 2010 and has since focused to advance a novel concept in T2D treatment from bench to bed. Dorzagliatin, an oral dual acting glucokinase activator, has showed desirable efficacy and safety profiles in its Ph II POC trial with additional benefit on improvement of glucose sensitivity in T2D patients, and is now in Ph III trials targeting on drug naïve and metformin tolerated T2D patients in China.

Li served as an adjunct professor at Tongji University and Ph D advisor in 2009. He is now a member of ACS and ADA (American Diabetes Association).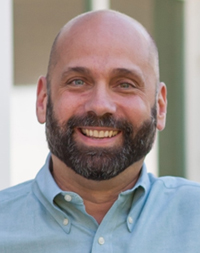 Dr. Jared Cumming
美国默克公司 药物化学总监
Dr. Jared Cumming is currently a Director, Discovery Chemistry at Merck in Boston, where he recently transferred in 2016 after more than 15 years at their Kenilworth, New Jersey site. He received his Ph.D. from Johns Hopkins University in 1997 working with Prof. Gary Posner, and after an NIH post-doctoral fellowship with Professor Barry Trost at Stanford University, he joined the Medicinal Chemistry Department at Schering-Plough in 2001. Both there and after the merger with Merck, he held roles of increasing responsibility in the neuroscience, cardiometabolic, and immuno oncology disease therapy areas. Jared's experience has run the gamut from fragment based drug design to lead optimization to working with clinical development teams. He has led or been a part of teams that worked on a number of compounds that have progressed into the clinic, including verubecestat, a beta-secretase inhibitor that progressed into Phase 3 clinical trials for Alzheimer's disease, and MK-1454, a STING agonist in clinical trials for oncology. He is an inventor on more than 40 issued U.S. patents and a co-author of more than 30 papers, reviews, and book chapters. Outside of work, when not chasing his four children, Jared enjoys cooking and travelling to any destination that includes a large body of salt water.
Confidentiality Notice: This electronic message transmission, including any attachment(s), may contain confidential, proprietary, or privileged information from ACS International Ltd., ("ACS-I"), a wholly-owned subsidiary of the American Chemical Society ("ACS"). If you have received this transmission in error, be advised that any disclosure, copying, distribution, or use of the contents of this information is strictly prohibited. Please destroy all copies of the message and contact the sender immediately by either replying to this message or calling 614-447-3600.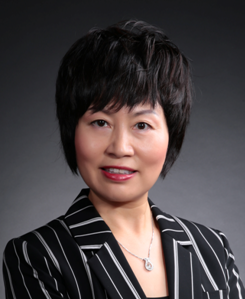 崔霁松博士
北京诺诚健华医药科技有限公司 北京诺诚健华医药科技有限公司董事长兼总经理
崔霁松博士是北京诺诚健华医药科技有限公司(以下简称"诺诚健华")的联合创始人、董事长兼总裁。崔博士曾任 PPD 旗下的 BioDuro 总经理 4 年,在默克公司工作 14 年,先后担任过药物早期开发委员会主席等多项职务。 崔霁松博士在普渡大学 (Purdue University) 获得生物学博士学位,在霍华德休斯医学研究所 (Howard Hughes Medical Institute) 完成博士后研究。曾担任美中医药开发协会(SAPA)第17 任主席,是SAPA 首位女主席。目前担任美中医药开发协会中国会长。
Dr. Jasmine Cui is the co-founder, President & CEO of Beijing InnoCare Pharma Tech. Ltd. (InnoCare). Prior to founding InnoCare, Dr. Cui was the General Manager of BioDuro (2011-2015). Her area of responsibility included BioDuro's overall scientific and operational management, as well as business & resource management. Before BioDuro, Dr. Cui worked at Merck Research Laboratories for 14 years serving as Director of Cardiovascular Diseases where she provided project leadership for delivering >10 drug candidates. She also served as the Chair of Early Development Team for development of drug candidate from preclinical to clinical phase 2a for POC in humans. She also headed the hypertension exploratory biomarker for identifying and developing preclinical and translatable biomarkers in cardiovascular diseases. Dr. Cui received her Ph.D. in biology from Purdue University and completed her postdoctoral fellowship at Howard Hughes Medical Institute affiliated with the University of Michigan. Dr. Cui was the 17th SAPA President with the honor to be the first female President in the history of SAPA. Currently, Dr. Cui is the president of SAPA China.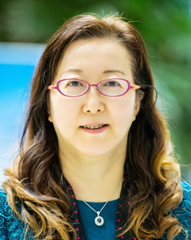 柳红
中国科学院上海药物研究所 研究员
Bioorganic & Medicinal Chemistry Letter 副主编
Dr. Hong Liu obtained her PhD degree in medicinal chemistry from China Pharmaceutical University in 1999. She has been employed in Shanghai Institute of Materia Medica, Chinese Academy of Sciences, after that as postdoctoral follow, to be associate professor and full professor. As a visiting professor, she stayed at University of Texas Medical Branch at Galveston, Texas, US for two years. Dr. Liu currently is the full Professor and Associate Director of State Key Laboratory of Drug Research of Shanghai Institute of Materia Medica. As well, she serves as the Associate Editor of Bioorganic & Medicinal Chemistry Letter since 2018.
Dr. Liu's efforts mainly dedicate to the research of pharmaceutical chemistry and drug design and discovery. She is also focusing on the development of new organic synthetic methodologies, building focused combinatorial libraries, and the discovery and optimization of lead compounds for novel preclinical and clinical candidates. Dr. Liu has advanced 4 drug candidates into the clinical development. Dr. Liu has published more than 300 peer-reviewed papers and inventor of 55 patents. Dr. Liu was elected as the 8th Outstanding Chinese Young Women in Science Award, National Outstanding Youth in Natural Science of China, and the Hundred Talents of Chinese Academy of Sciences.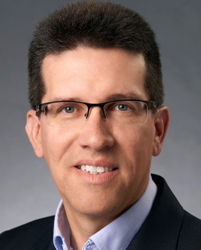 Dr. John McCauley
美国默克公司 化学部总监
Dr. John McCauley
John A. McCauley joined MSD Research Laboratories, West Point, Pa., in 1998 and is currently a Director in Discovery Chemistry.
Over the past 20 years, John and his group have been involved in the design and synthesis of fourteen compounds entering clinical development, including the approved Hepatitis C Virus therapies, VANIHEP and ZEPATIER. John currently has responsibility for multiple infectious disease programs. John has co-authored over 40 publications, is a co-inventor on 48 issued patents and patent applications, and has given over 30 invited lectures.
John graduated from Swarthmore College in 1991 with honors in chemistry. He received a Ph.D. in organic chemistry from the University of Pennsylvania in 1996, where he completed the total synthesis of rapamycin in the research group of Professor Amos B. Smith, III. Following graduate studies, John worked with Professor Yoshito Kishi at Harvard University as an NIH postdoctoral fellow and completed the total synthesis of pinnatoxin A.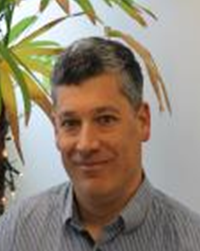 Dr. Philippe Nantermet
美国默克公司 首席科学家
Following training with Prof M.T. Crimmins at UNC Chapel Hill and Prof KC Nicolaou at SCRIPPS, Philippe joined the pharmaceutical industry in 1994. Philippe is recognized as Drug Discovery Leader with a broad background in medicinal chemistry, in the areas of neurodegeneration, pain, HIV, arthritis, and cardiovascular research. His diverse team leadership experience spans: Hit Identification, Lead Identification, Lead Optimization, and Preclinical Development to Ph I testing. He is experienced in program strategy and development, and leveraging new technologies such as parallel medicinal chemistry and high throughput experimentation to accelerate drug design and synthesis. He is experienced in directing CRO operations as support to internal programs, has some expertise in Chemical Biology and screening deck creation/curation. Philippe has authored or co-authored over 40 peer reviewed publications, along with several book chapters, has delivered multiple invited lectures at international conferences, is an inventor on over 30 issued patents, and serves as president elect on the board of the Medicinal and Bioorganic Chemistry Foundation.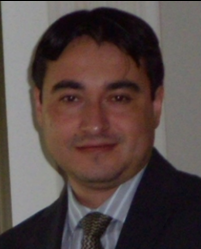 Dr. Omar Robles
FLX Bio Inc. 科学家
Omar Robles received his B.S. in Chemistry from the University of Guanajuato, Mexico. He then moved to Emory University and earned his PhD under the mentorship of Prof. Frank E. McDonald where he focused his research on the synthesis of polyketide natural products. He joined the research group of Prof. Daniel Romo at Texas A&M University as a Postdoctoral Fellow and worked on the selective derivatization of natural products for SAR studies and molecular probes synthesis. He then became a Research Associate at the Natural Products LINCHPIN Laboratory at Texas A&M University and developed novel translation inhibitors to target pro-survival Oncoproteins in collaboration with Prof. William J. Plunkett at MD Anderson Cancer Center.
In early 2015 he joined FLX Bio Inc., a biopharmaceutical company that was founded in 2015 following the acquisition of its predecessor company, Flexus Biosciences Inc., by Bristol-Myers Squibb, and Discovered FLX475, a best-in-class CCR4 antagonist, that entered Phase 1 clinical trials in 2017 and has the potential to be used alone or in combination with checkpoint inhibitors to treat a variety of cancers.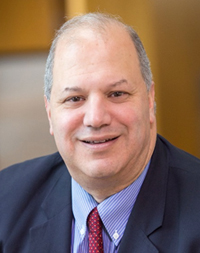 Dr. Paul Scola
Bristol-Myers Squibb 化学与分子技术总监
Paul Scola received his Ph.D. in organic chemistry from The Pennsylvania State University where he conducted researched under the guidance of Professor Steven Weinreb. He then assumed a postdoctoral position at Harvard University under the tutelage of Professor Yoshito Kishi. Paul joined Bristol-Myers Squibb in 1992, where he is currently a Director in the department of Discovery Chemistry and Molecular Technologies. The focus of Paul's research efforts include the discovery of small molecule antiviral agents for the treatment of hepatitis C virus (HCV) infection. As part of that effort, Paul had the privilege of co-chairing the HCV NS3 protease inhibitor team which discovered BMS-650032 (asunaprevir), an approved treatment for HCV that is administered as a dual cocktail with BMS' daclatasvir. More recently, Paul has co-led full phase discovery teams in Immuno-Oncology. An important outcome of the team's effort, was the discovery of BMS-986189, a macrocyclic peptide that is a potent inhibitor of PD-L1 and has progressed to the clinical stage.
Confidentiality Notice: This electronic message transmission, including any attachment(s), may contain confidential, proprietary, or privileged information from ACS International Ltd., ("ACS-I"), a wholly-owned subsidiary of the American Chemical Society ("ACS"). If you have received this transmission in error, be advised that any disclosure, copying, distribution, or use of the contents of this information is strictly prohibited. Please destroy all copies of the message and contact the sender immediately by either replying to this message or calling 614-447-3600.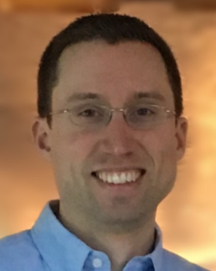 Dr. Scott Tria
Novartis 科学带头人
Scott Tria began his career at Merck Research Laboratories as a member of the Discovery Chemistry Department where his work focused primarily on Cardiovascular and Metabolic Diseases. Scott joined Novartis in 2010 and has served as a scientific leader for programs ranging from hit-finding to clinical candidate selection.
Scott is a graduate of The Scripps Research Institute where he completed his Ph.D. with Professor K.C. Nicolaou, studying the synthesis of complex natural products.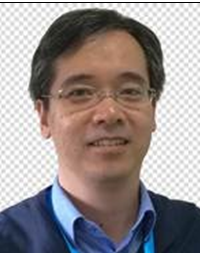 喻红平博士
上海和誉生物医药公司 联合创始人、高级副总裁
Dr. Hongping Yu is currently co-founder, senior vice president at Abbisko Therapeutics, a drug discovery company devoted to oncology new medicine discovery and development. At Abbisko he is leading the drug discovery effort of its Medicinal Chemistry department. Before Abbisko, he was director and head of Medicinal Chemistry at Hansoh Pharma's Shanghai R&D center, where he set up and managed the medicinal chemistry department and delivered several clinical and preclinical molecules in various disease areas. Prior to his tenure at Hansoh, he was a senior investigator at China Novartis Institute for Biomedical Research (CNIBR). At CNIBR his group worked on kinase and epigenetic programs in oncology and also explored anti-viral programs. Prior to Novartis, Hongping was a senior research chemist at Merck Frosst, a Merck research center in Montreal, Canada.
Hongping received his Ph.D. degree in Organic Chemistry from the University of British Columbia (UBC) at Vancouver, Canada. Afterwards he did his postdoc research in natural product total synthesis at the same university. He obtained both his B.Sc. and M.Sc. from Tsinghua University in Beijing, China.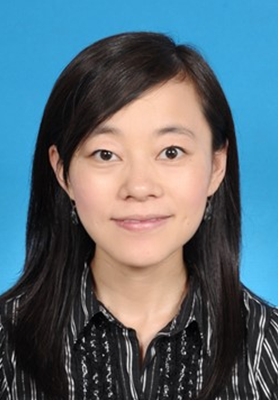 Lifang Yu received a Bachelor of Science degree in chemistry at Beijing Normal University (2004). She subsequently pursued graduate studies at Shanghai Institute of Materia Medica Chinese Academy of Sciences, where she obtained her Ph.D. in Medicinal Chemistry (2009) under the mentorship of Dr. Fa-Jun Nan. She completed her postdoctoral training (2013) at the University of Illinois at Chicago in the laboratory of Dr. Alan P. Kozikowski. She is currently an associate professor of Medicinal Chemistry at East China Normal University. Her research is focused on novel lead compound identification and development based on a multidisciplinary approach.